Coronavirus makes Chinese parents fearful of sending their children overseas to study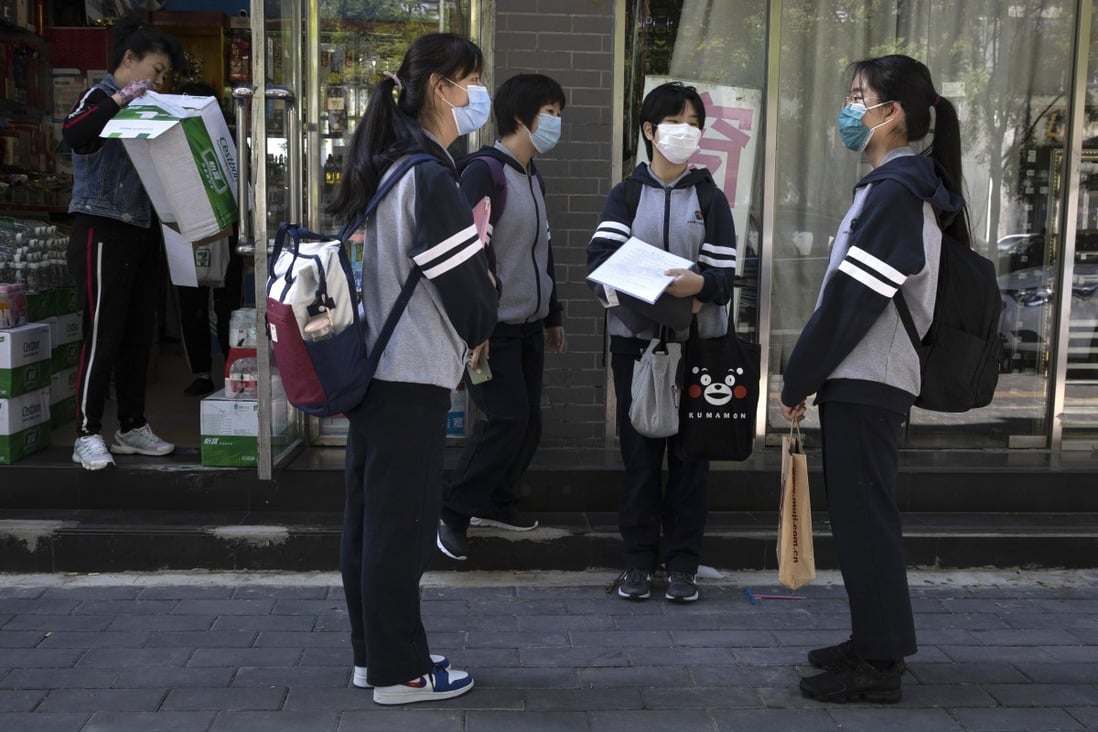 The coronavirus pandemic has made Chinese parents wary of sending their children to study overseas and some are instead considering international schools in China, according to a marketing company in Beijing.
"Parents always put their children's safety as first priority, followed by the academic level of the schools," said Wu Yue, founder, and chief executive of New School Insight (NSI) Media.
With Covid-19 still raging in the West, studying overseas was no longer an option for many Chinese students, she said.
As a result, international schools were becoming more appealing, as they allowed pupils who had returned after studying overseas to continue with a similar style of education, according to Fu Shipeng, founder of Londonke.com, a China-UK investment platform.
According to NSI, 907 international schools were registered with China's education authority as of September this year, of which 113 accepted only foreign students.
NSI said 53 "pre-university international schools" were opened in China in the first nine months of this year, five of them targeting holders of overseas passports.
Some of the new schools are linked to British brands, including Harrow International School in Shenzhen, Chiway Repton School in Xiamen, St Bees Schools in Shijiazhuang and Dongguan, and Cogdel Cranleigh School in Changsha.
Others that were set to open this year have postponed their launches until 2021, including Wycombe Abbey International School in Hangzhou, The Perse School in Suzhou, and Harrow Innovation Leadership Academy in Shenzhen.
A member of the student recruitment team at the Perse School said: "We have to delay our opening plan because of the coronavirus pandemic. Our [foreign] teachers couldn't come to China from abroad."
The pandemic also forced Westminster School, which was set to open its first overseas school in Chengdu in the autumn, to delay the move for a year.
"The Covid-19 pandemic has affected our work in various aspects," a member of the student recruitment department said, adding that 50 to 60 percent of its teachers were hired from abroad.
"To my knowledge, student recruitment at many international schools is not optimistic," she said. "Compared with the international schools that only teach foreign curricula, the situation for the schools that teach both foreign and Chinese curricula is better."
But for some parents, sending their children to international schools is more than just setting them up for overseas university education.
A woman surnamed Lin from Shanghai said she sent her 10-year-old son to the Shanghai HD Bilingual School at a cost of 150,000 yuan (US$23,000) because of its balanced education that was not solely concerned with cramming information into its pupils.
"I don't have a fixed goal that my son should study at a foreign university," she said. "China is becoming more powerful and the coronavirus outbreak is so serious outside. We will make a decision in the future."